Covid-19
The need to respond to Covid 19 is changing the rhythm and pattern of our days: plans and decisions are needing to be made and remade.
It may be that some of our gatherings and events will need to be reconsidered, postponed or even cancelled.
However, as a Synod we are taking advice from groups like the Government, Ministry of Health and the Methodist Church of New Zealand.
Keep an eye on these and consult with your church leaders so that you are all in agreement about any decisions you make.
We are also trying to be sensible and proactive but aware that a state of panic doesn't help anyone.
May 2022
Wesley Sunday, 22 May 2022
Wesley Sunday is always a special celebration when we remember our founders.
Wesley Sunday, Wesley parish, Tauranga, 22 May 2022
President Andrew Doubleday preached at Wesley Tauranga in the morning and Hamilton East in the evening. Both services were live streamed, which meant a wider group of people could take part even if they were unable to attend in person.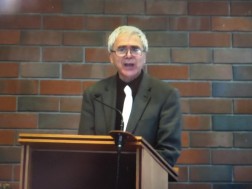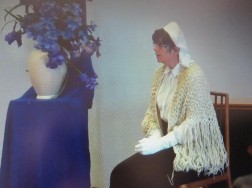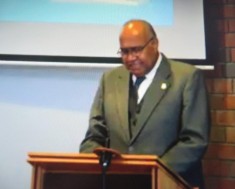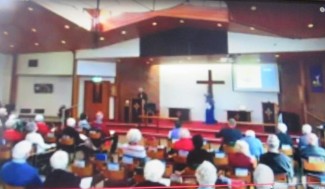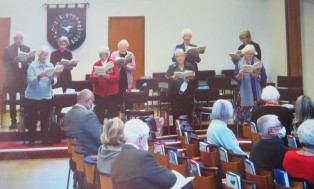 Western Bay of Plenty service, at Wesley Tauranga, was led by Rev Peter Taylor (Supply).
Parishioners attended from across the parish, and were surprised by a visit of Susanna Wesley who told some of here story in an interview with Viv Whimster. Other members also took part, including the Wesley choir and Viliame Naliva. An enjoyable social time was held as those attending gathered for morning tea.
Wesley Sunday, Hamilton East parish, Hamilton, 22 May 2022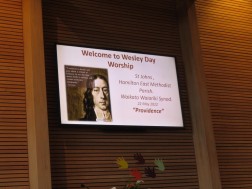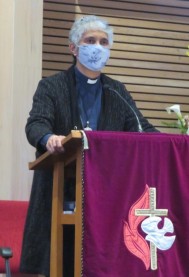 In the evening Hamilton East hosted the Waikato celebration - led by Rev Alisa Lasi.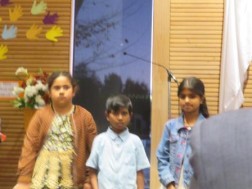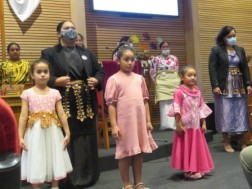 A large group of younger people entertained, and items were shared by the church choirs.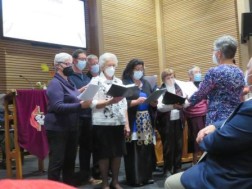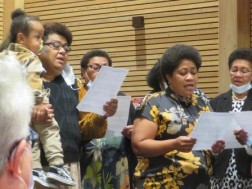 A special part of the evening was celebrating the 16th birthday of Mele & Ma'ata Pouono.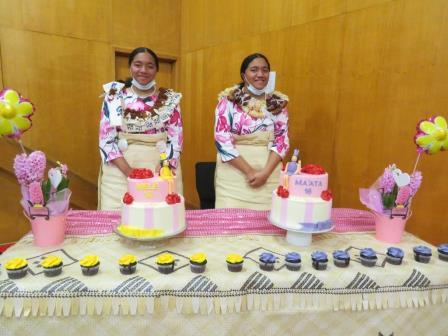 Deacon Margaret Birtles, President Rev. Andrew Doubleday, Rev. Shelley Walker, and Rev. Alipate Livani enjoyed sharing in the celebrations.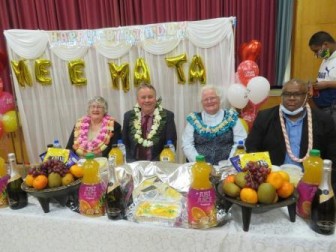 Epworth Refresh, May 2022
Epworth Refresh, 3rd & 4th May 2022
A small number of clergy and lay people gathered at Epworth for a time of refreshment, which was needed by everyone.
The church is fortunate to have such picturesque grounds to meet in, as well as an asset to share with our communities. We are grateful for the photo and report from Michael and Barbara Templer.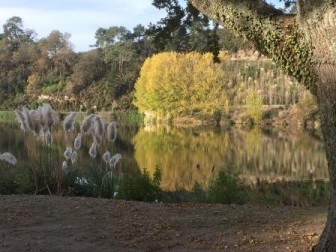 Epworth Refresh, May 2022
As first-time attendees at a Refresh event, my wife and I had little idea of what to expect.
For me the atmosphere of friendship and personal openness was a large contributor to the "refreshment", amongst clergy and lay people, the majority whom I had never met before.
The shared studies had us digging deep into our personal attitudes and understandings with plenty of opportunities to do so as individuals in our own quiet space.
Beginning with paths we may explore, with promptings from selected Bible readings gave us a good stimulus for reflections on our past and future.
Reaching into all our senses, discovering fresh ways of experiencing the divine through them, was a time that I found truly enriching and lasting. Something beautiful to link to our surroundings at Epworth.
To the leaders who prepared these explorations and gave us the opportunities to share together our honest feelings, and find our own private pathways, my heartfelt thank you.
- Michael and Barbara Templer
Induction of Rev. Lorelle Chapman at Hauraki Plains
Rev. Lorelle Chapman inducted at Hauraki Plains Co-operating Parish for Presbyterian appointment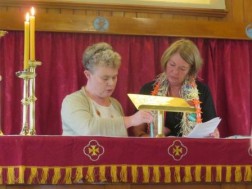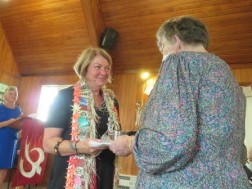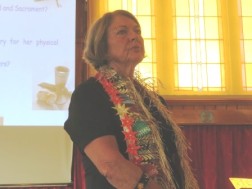 Lorelle Chapman signing letter of appointment. Presentation by Parish. Rev. Lorelle Chapman.
Super Team at Te Awamutu
Rev. Shelley Walker was inducted into the Superintendency team by President Andrew Doubleday.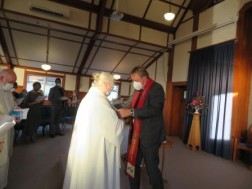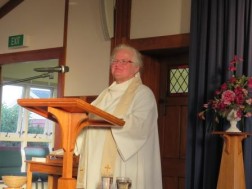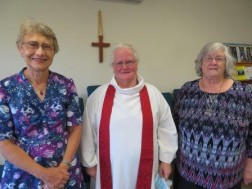 Team - Viv Whimster, Shelley Walker, Margaret Birtles
Induction of Rev. Mohukelisi Lolohea at Cambridge Union Parish
Rev. Mohukelesi Lolohea was inducted to ministry in February 2022. Synod was pleased to welcome Mohu to this position, and pray that this will be a fulfilling ministry for Presbyter and Parish.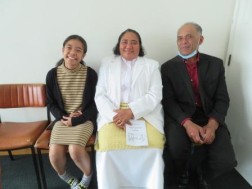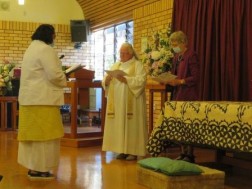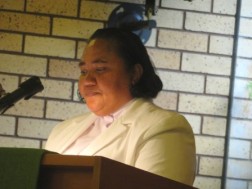 Mohukelesi and Saimone, with their daughter Fungani. Rev. Shelley Walker and Mohukelesi. Mohukelesi speaks to her congregation.
Induction of Rev. Alipate Livani at St Johns Parish
Rev. Alipate Livani was inducted in February 2, 2022 at St Johns Parish, Hamilton East.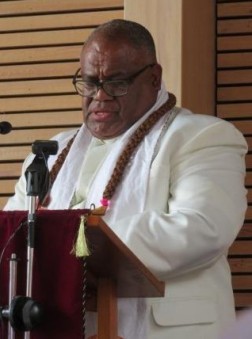 June 2021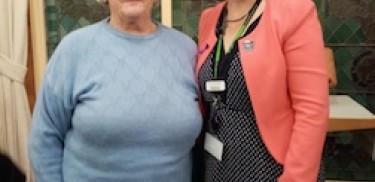 Commissioning of Heather Major to Hospital Chaplaincy at Waikato Hospital.
With Margaret Birtles.
2021 May - Refresh - Epworth
2021 May - Putaruru - Messy Church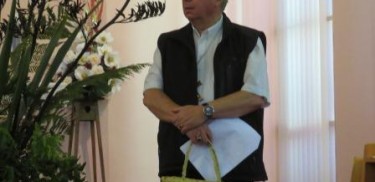 Super Team visit to Putarararu
St Pauls have a wonderful community in Messy Church. With funding from "Let the Children Live" they organised a Pilgrimage to Tararoe's Grave in Waharoa, and heard her story from Archbishop Sir David Moxon. The Messy Church programme was based on this pilgrimage - story told again by Sir David.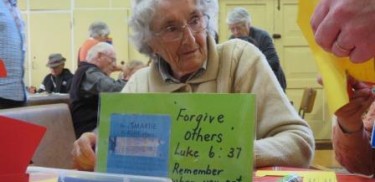 Mary Rose, One of the team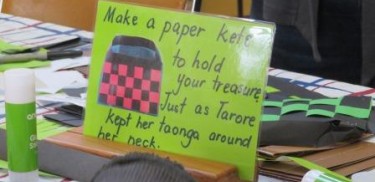 Making the Peace Garden
2021 April Easter Camp - Epworth
Tik Tok Easter Camp was held at Epworth.
For more information please visit Epworth's Facebook page.
2021 March Taupo - Synod
Synod was held at St Paul's Union Parish on March 12th.
Ministerial Synod welcomed visitors - Rev. Adrian Skelton from UCANZ, and Semisi Pohiva from Royal Commision of Enquiry into Historical Abuse in Care - who gave a report on work the Pacific Investigation team is doing. After a lovely meal, provided by the Taupo Parish, the full Synod met.
We were reminded about UCANZ Forum to be held in Waikanae 16-18 April. The youth sent us a message via YouTube and it is hoped that Synod youth will attend Easter Camp 1-5 April.