Covid-19
The need to respond to Covid 19 is changing the rhythm and pattern of our days: plans and decisions are needing to be made and remade.
It may be that some of our gatherings and events will need to be reconsidered, postponed or even cancelled.
However, as a Synod we are taking advice from groups like the Government, Ministry of Health and the Methodist Church of New Zealand.
Keep an eye on these and consult with your church leaders so that you are all in agreement about any decisions you make.
We are also trying to be sensible and proactive but aware that a state of panic doesn't help anyone.
2021 December - Zoom Synod

Synod gathered on December 3rd by Zoom, with up to 50 members attending.

Highlight:-

Tribute to Rev Norman Goreham read by Jeremy Whimster. Norman was remembered for his hymn writing, his academic abilities, and his leading of retreats at local and Connexional levels.

Good news:-

Brian Eagle, 50 years since ordination; Peter West, 50 years since 1st appointment;
Peter Taylor and TeRito Peyroux, the new President elect and Vice-President elect for the Methodist Church.
Shirley Rivers has been appointed as Director Mission Northern. Although she was unable to join us - Viv Whimster congratulated her on behalf of Synod and wished her well in her new position.
Alipate Livani has been appointed as Synod Superintendent of Wasewase ko Viti Kei Rotuma. Metui Tafuna spoke on behalf of the Synod.
-----------------

Trudy Downs, the Connexional Health & Safety Coordinator, talked about the new Traffic Light system and Vaccine passes. Opportunity for discussion was given using breakout rooms for 10 minutes where issues were discussed and questions asked. After this, Trudy was able to answer many of the questions that had been raised.

The following are completing their term as Supply and thanks and good wishes of Synod are extended to:

Graham Colley from Western Bay of Plenty Parish
Jan Fogg from Hauraki Plains Parish
Alistair McBride from Cambridge Union Parish


Farewells

Margaret Giles was thanked her 24 years of work and what she has contributed as Synod Treasurer. Margaret will be remembered for her positive support, her ready smile, and her ability to help people look outside the square. Margaret replied by thanking everyone she had worked with.

Alison Molineux has been the Presbyter on the Super Team for the past year. Alison's wisdom and experience had been appreciated and valued as she worked with the Super team to develop this new way of leading Synod. Alison responded that the Super Team had been great to work with and thanked them and all the Synod

Wishing everyone the hope, peace, joy and love that we celebrate through Advent and the Christmas season.

2021 October - Super Saturday Vaccinations

The Methodist Church of New Zealand Te Haahi Weteriana o Aotearoa strongly supports the NZ vaccination programme and encourages everyone who can, to get vaccinated.

Super Saturday was a success with many Covid-19 vaccine doses administered on 16th October.

2021 September - 'Virtual' Induction

News from Chartwell Co-operating parish.

Synod members as well as those from St Alban, Chartwell Co-operating parish have been pleased to be able to join in a service of celebration for the 'Virtual' Installation and Induction of the Rev Dr Jekheli Singh this afternoon (12th Sept).

Jekheli was recently appointed to this position, and the service was led by Archbishop Philip Richardson; assisted by Rev Ron Mills (Presbyterian church) and Deacon Margaret Birtles (Methodist Synod), as well as members of the St Albans congregation.

About 140 people joined by Zoom & Facebook, including Jekheli's family from India.

We congratulate Jekheli, look forward to the ministry she has to offer, and welcome her into the Waikato/Waiariki synod.
June 2021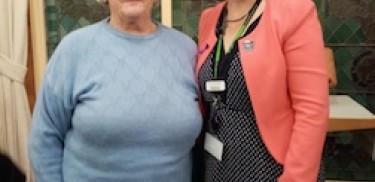 Commissioning of Heather Major to Hospital Chaplaincy at Waikato Hospital.
With Margaret Birtles.
2021 May - Refresh - Epworth
2021 May - Putaruru - Messy Church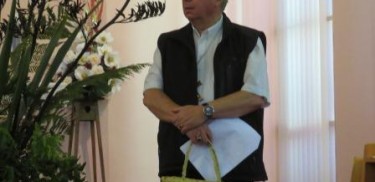 Super Team visit to Putarararu
St Pauls have a wonderful community in Messy Church. With funding from "Let the Children Live" they organised a Pilgrimage to Tararoe's Grave in Waharoa, and heard her story from Archbishop Sir David Moxon. The Messy Church programme was based on this pilgrimage - story told again by Sir David.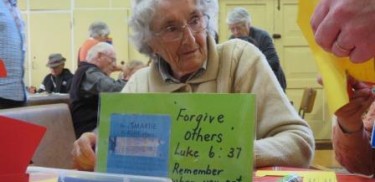 Mary Rose, One of the team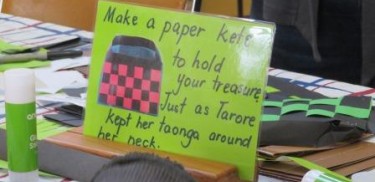 Making the Peace Garden
2021 April Easter Camp - Epworth
Tik Tok Easter Camp was held at Epworth.
For more information please visit Epworth's Facebook page.
2021 March Taupo - Synod
Synod was held at St Paul's Union Parish on March 12th.
Ministerial Synod welcomed visitors - Rev. Adrian Skelton from UCANZ, and Semisi Pohiva from Royal Commision of Enquiry into Historical Abuse in Care - who gave a report on work the Pacific Investigation team is doing. After a lovely meal, provided by the Taupo Parish, the full Synod met.
We were reminded about UCANZ Forum to be held in Waikanae 16-18 April. The youth sent us a message via YouTube and it is hoped that Synod youth will attend Easter Camp 1-5 April.