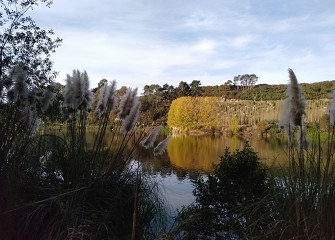 Malo e lelei!
Talofa lava!
Ni sa bula vinaka!
Kia ora tatou!
Welcome to the web pages of the Waikato-Waiariki Synod!
The Synod stretches from Huntly, down the banks of the Waikato River, to Turangi and Taumarunui and from Raglan and Kawhia on the west coast, to Opotiki and back up the Coromandel Peninsula on the east coast.
A variety of ministries are exercised within this area, including those of local congregations (English-speaking, Tongan, Fijian and Samoan), hospital and tertiary chaplaincies, Methodist City Action, Tamahere Eventide Home and the Epworth Camp.
The need to respond to Covid 19 is changing the rhythm and pattern of our days: plans and decisions are needing to be made and remade.
It may be that some of our gatherings and events will need to be cancelled, or postponed. However, as a Synod we are taking advice from groups like the Government, Ministry of Health and the Methodist Church of New Zealand.
We suggest you keep an eye on these and that you consult with your church leaders so that you are all in agreement about any decisions you make.