Sustainable Practices of Youth Ministry - Ngā Tikanga Whakauka
Sustainable Practices for Youth Ministry is an ecumenical resource, which is endorsed by the Methodist Church of New Zealand, along with other member denominations of the National Youth Leadership Network.
We believe support and care of youth workers, both volunteer and employed, to be of high importance in maintaining an effective youth ministry. We endorse this resource as a tool to ensure support is given to youth ministry workers, on a local parish level.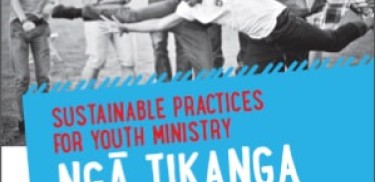 Volunteer Edition
Church management of key volunteer youth leaders ins Aotearoa New Zealand
Mō ngā hanganga whakahaere o ngā hāhi mō ngā kaiārahi tūao whakawhanake rangatahi ki Aotearoa
Sustainable Practices website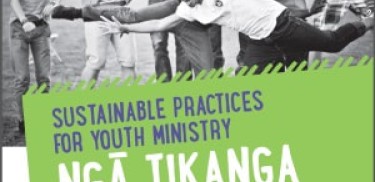 Employed Edition
Church employment of youth workers in Aotearoa New Zealand
Mō ngā kaimahi whakawhanake rangatahi ka whai mahi i roto i ngā hāhi ki Aotearoa
Sustainable Practices website