Let the Children Live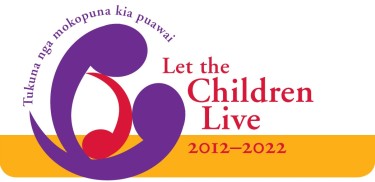 Are you looking to:
- Be even more relevant to the needs of children?
- Try something new, or
- Perhaps you have a good initiative already but need some finance to take it to the next level?
If your answer is yes, then read on….
-----------------------
The 'Let the Children Live' - Funding Parish Initiatives are still available, with 10 grants available every quarter. The maximum grant is $600.
It is available for Methodist parishes, Rohe and Co-operating Ventures of which the Methodist Church is a partner. The project needs to support or enable the church's 10 year vision 'Let the Children Live' and be based within New Zealand. If you are successful, you will prepare a story of your initiative for publishing either in Touchstone or on the Methodist website. Be realistic in what you ask, yet be prepared to take some risks to engage in the vision together.
Send in your proposal today, with supporting photographs if possible and ideally no more than two sides of A4. Include your Parish name, your name and contact details and the Minutes of the Parish Council/Leaders meeting approving the initiative.
This fund is administered by Mission Resourcing. Send in your application today to: 'Let the Children Live' – Mission Resourcing, Private Bag 11-903, Ellerslie, Auckland 1542 or email: [E-Mail not displayed]
Closing dates for 2022:
01 February
03 May
02 August
01 November