Update March 2023
Climate Justice Working Group
Update for all rohe and synods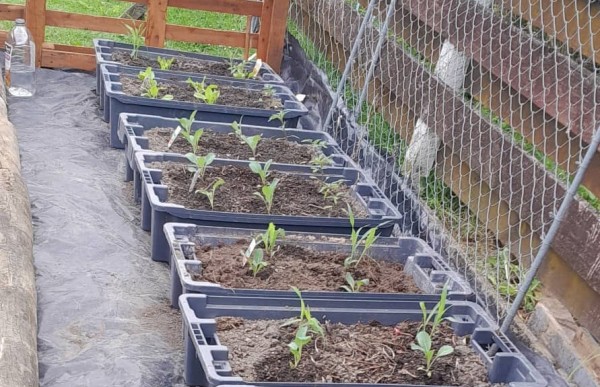 March 2023
Kia ora koutou katoa. Greetings to you from all members of the Climate Justice Working Group (CJWG). We are conscious that many of you may be suffering the effects of recent storms and Cyclone Gabrielle. These events reinforce the challenges we face in the future to address climate change in Aotearoa.

Conference 2022
Conference approved our suggestion to observe a decade for climate justice from 2023 to 2032, focussing on the theme "Rekindle the vā of Papatūānuku" (rekindle the wellbeing of creation). Council of Conference has been asked to monitor our work. Conference also approved our suggestion that the PAC grants committee be requested to prioritise funding to parishes/rohe and community facing groups for the decade.

Focus for 2023 and beyond
Over the next ten years we will observe the decade at Connexional and parish/rohe levels with creative and innovative programmes. Our focus this year will be to educate parishes (if they need it) on creating zero waste. We will be supporting parishes by contributing articles in every issue of Touchstone and providing information and activity ideas. Over the decade we will provide focus on other themes that will heal the planet.

Our challenge to rohe and synods
It is our hope that all synods and rohe will think about what they can do at a synod level. We welcome ideas and suggestions so that we all make this decade count for the climate. Please contact any of the CJWG members shown below.

Climate Refugee Policy
The workshops held at Conference 2021 also asked that we pay attention to climate refugees. We are responding to that by creating a policy for Te Hāhi Weteriana o Aotearoa. Dr Elisapesi Havea is progressing well with this work and will have a first draft of her paper for our next meeting.

Climate Justice Working Group
Chair – Rev Siosifa Pole, Secretary – Marion Hines, Dr George Zachariah, Dr Elisapesi Havea, Siniva Isaia, Suzette Ioapo, Peter Lane, Aurora Smith, Rowan Tautari, Norbert Nziramasanga, Joeli Ducivaki and Mark Gibson.