Stationing
The Stationing Process is a Methodist Church of New Zealand process. It will not be the same as other churches, nor is it the same as an employment process. Please note that the Stationing Process and Time frame has important information for Presbyters, Parishes and Synod Superintendents. The documents below are for the 2021/22 ​Stationing Process.
Stationing Stories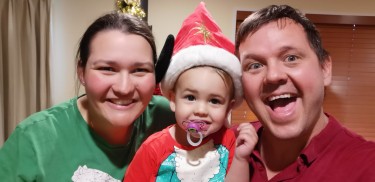 Willem, Jene & Samuel Van Der Walt
On 27th August 2019 the Van Der Walt family landed at Christchurch airport from South Africa. They felt tired and excited to start a new life in a far away land. Over the last two and a half years not much has changed and they are still excited. They have been made feel very welcome and have been blessed with people looking after them and making sure they are OK. This has made them feel that are at home in Aotearoa.
Daniel & Monica Yeazel
Rev. Daniel Yeazel and his wife, Monica arrived in New Zealand in late January 2020, just before Covid-19!
Dan and Monica grew up in Wisconsin, U.S.A. Dan served a one year position at Crossway Church in Masterton before being placed in New Plymouth during the 2020 Stationing process. The Yeazels are delighted to be living and working in New Zealand.
Candidates Process
The Candidates Process opens 1 April 2022.
We will be adding content soon.
Stationing Enquiry
Inspiring and resourcing our communities for a journey with Christ that enriches lives and relationships